Virtual Routine x ANKALI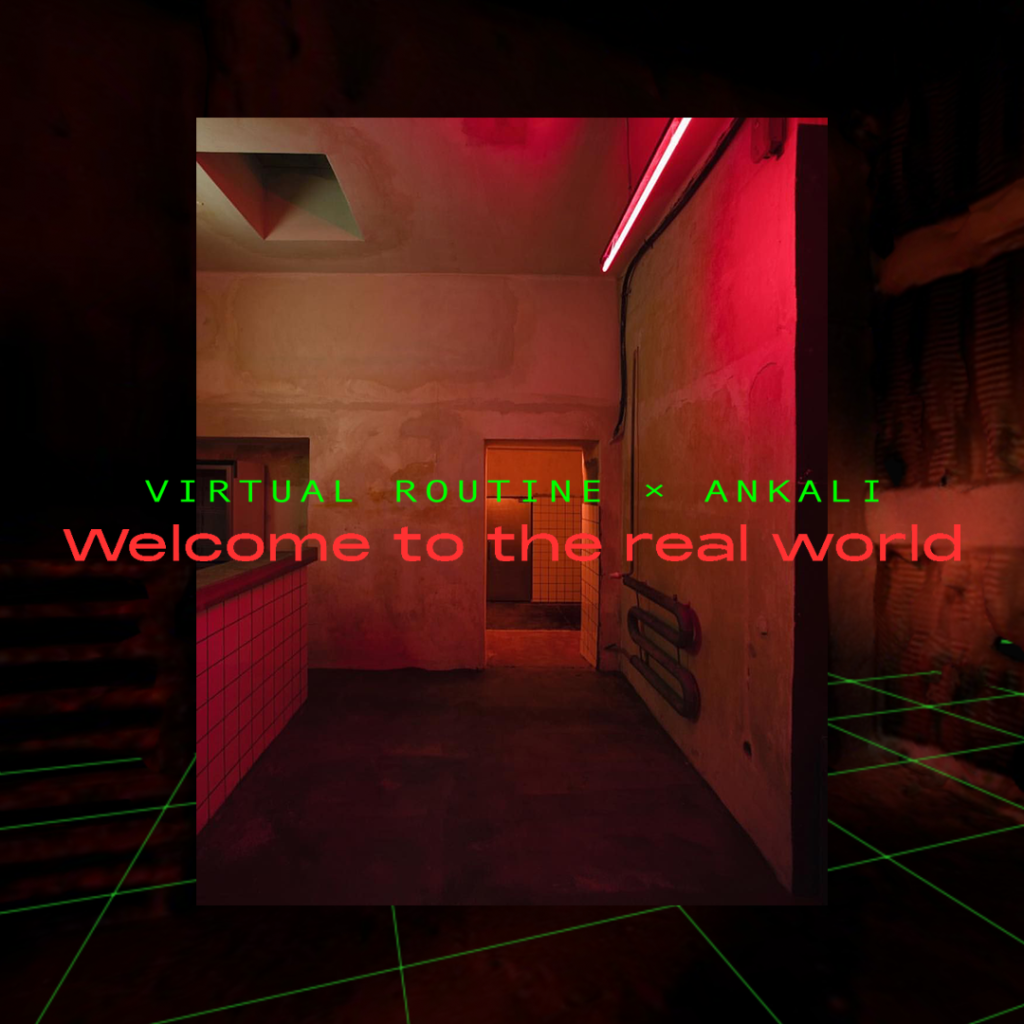 Title:

Virtual Routine x ANKALI

Type:

Virtual Club

Date:

15—16 05 21

Start:

21:00

End:

01:00
"Ankali. Gently crafted club space for open minded heads. Born in Prague. Former soap factory. Raised with love. Happy and sad."
Routine × Ankali × KANN on March 7, 2020 was the last event in presence before the pandemic spread. Now, after more than a year of closed clubs on both sides of the border, we welcome the Ankali family to our virtual enclave for a special routine!
Support the ANKALI! Like us, they also set up a store during the crisis.
WELCOME TO THE REAL WORLD
Click on: virtual.objektkleina.com. Give your smiley a name and log in to the virtual routine. Look around with pressed mouse and WASD on the keyboard for movements in the room. During opening hours we broadcast sets every hour, the respective timetable hangs next to the bar.
If you look another smiley head-on in the eyes, you can establish a direct voice connection with the other person. The precondition for this is that a microphone is available, activated and authorized. A community chat is available for all cyberravers.
This virtual space is intended to be as secure as possible, but has no access control. Therefore, it is dependent on you proactively making it positive. Racist, sexist, homophobic or other hostilities do not belong here.
Our architect is constantly working to improve and expand the virtual object klein a. Be gracious if complications arise, test multiple browsers if necessary to achieve the smoothest experience possible.
Lineup
🌐 Eva Porating ( Ankali, Planeta Za | Prague, CZ )
🌐 fleika ( Ankali | Prague, CZ )
🌐 Ionai (Planeta Za | Prague, CZ )
🌐 Møreti ( Ankali, Planeta Za | Prague, CZ )